If you have all been following the 2012 presidential race as closely as I have, you may sometimes wonder: if the Democratic and Republican candidates were civilians, what car would they choose? Suppose they were able to pick any car they want - including non-American-made cars - and actually have the pleasure of driving themselves. This post goes to the very heart of this blog - I will attempt to hypothetically match candidates with cars that share similar attributes. Because as I always say,
you are what you drive
. Click through for the analysis.
President Barack Obama
Volvo XC60
President Barack Obama
First Place
: Volvo XC60
Runner Up
: Buick Enclave
Let's start off with the only Democratic candidate, President Obama. Of course, in real life, he was known to drive a Chrysler 300, but any public figure running for office has to drive American. Removing that constraint, I could see the President driving a Volvo XC60. I would have said Saab 9-5, but given Saab's bankruptcy, Volvo makes most sense. President Obama is an intellectual, calm, thoughtful person - not flashy. He needs enough room to drive around his wife and 2 children, so he needs something with enough room. I could see him driving an SUV more so than a minivan. The Volvo XC60 clearly fits the bill here.
Mitt Romney
Audi A8
Mitt Romney
First Place
: Audi A8
Runner Up
: Mercedes-Benz S500
Moving onto the Republicans: The presumptive nominee Mitt Romney is worth hundreds of millions of dollars. While campaigning in Detroit, Romney slipped up and said that his wife Ann "drives a couple of Cadillacs" and that he has driven a slew of American cars and trucks. Of course, he said that to try to gain Michigan's support. If he were a civilian, I could see him driving an Audi A8. For all his wealth, Mitt Romney does not seem like a showy guy; he appears to be a smart, hard-working family-oriented guy. The Audi A8 is the perfect car for an executive who wants all the comfort and speed of a high-end luxury car, but wants to blend into the crowd. It is very easy to overlook an A8 or mistake one for an A6.
Rick Santorum
Toyota Sienna
Rick Santorum
First Place
: Toyota Sienna
Runner Up
: Toyota Camry
Rick Santorum, who recently dropped out of the race, was best known for campaigning in Iowa driving a Ram pickup truck. He wanted the blue-collar, hard-working American, salt-of-the-earth image, and frankly, I think he achieved it. However, in actuality, I see him as more of a minivan guy. He is highly concerned with family values, and does not seem to be a very exciting guy (I could never in a million years see him driving a Ferrari, let alone a Miata, even though he probably could afford one). Santorum has a pretty large family of his own, so I think the Sienna makes logical sense. The Honda Odyssey has too much pizzazz to make a good fit here.
Newt Gingrich
Cadillac DTS
Newt Gingrich
First Place
: Cadillac DTS
Runner Up
: Lincoln Town Car
Newt Gingrich has an "old money" feel to him. I could see him driving a fully loaded dark red Cadillac DTS with gold emblems and a tan landau top. Nothing too technical or convoluted - no fancy navigation screens or night vision. Unfortunately, the DTS is not the most fuel efficient car on the road, which would go against his vision for $2.50 gas prices, but then again, that was a campaign gimmick, right? He'd better hurry up, because the DTS will go out of production pretty soon...
Ron Paul
Chevy Silverado
Ron Paul
First Place
: Chevy Silverado
Runner Up
: A 10- or 15-year old Toyota Camry
Of all the candidates, Ron Paul is probably the most unassuming, and least concerned with prestige and image. Simply put, Ron Paul has a strong message and is dedicated to gaining support for his cause. Everything else is secondary to that. He evidently lives in a modest house in Texas, and likewise, I could not see him driving a flashy car. The Chevy Silverado fits the bill here - it is a no-nonsense workhorse with plenty of room to haul campaign signs and flyers.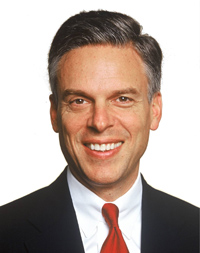 Jon Huntsman
Fisker Karma
Jon Huntsman
First Place
: Fisker Karma
Runner Up
: BMW M5
"The other Morman" formerly in the race, Jon Huntsman, seems a little less up-tight than Romney. I could easily see him driving a flashy car or a sports car. As the son of a chemical tycoon, Huntsman likely has an interest in technology and sciences, and would appreciate the tour de force that is the Fisker Karma. It is environmentally responsible too. I would have picked a Chinese car for Huntsman, but at this stage, I doubt he would want to drive any of them.
Rick Perry
Ford F-150 Harley Davidson Edition
Rick Perry
First Place
: Ford F-150 Harley Davidson Edition
Runner Up
: Ford SVT Raptor
Rick Perry exudes the macho image, similar to that of George W. Bush. He is a Texan at heart, and I picture him using a Ford F-150 to round up cattle, drive to the oil refinery in the desert, and go on an off-road hunting expedition. Whether or not he actually does these things, who knows. I am not trying to stereotype Texans, but it is hard not to have this image of Rick Perry.
Michele Bachmann
Lexus RX350
Michele Bachmann
First Place
: Lexus RX350
Runner Up
: Mercedes-Benz ML550
When I think of Bachmann, the Lexus RX350 immediately comes to mind. It is the quintessential SUV for the strong, successful, well-off working mother. Michele and her husband have taken in a number of foster children, so she would need enough space to haul kids to school, sports, music lessons, etc.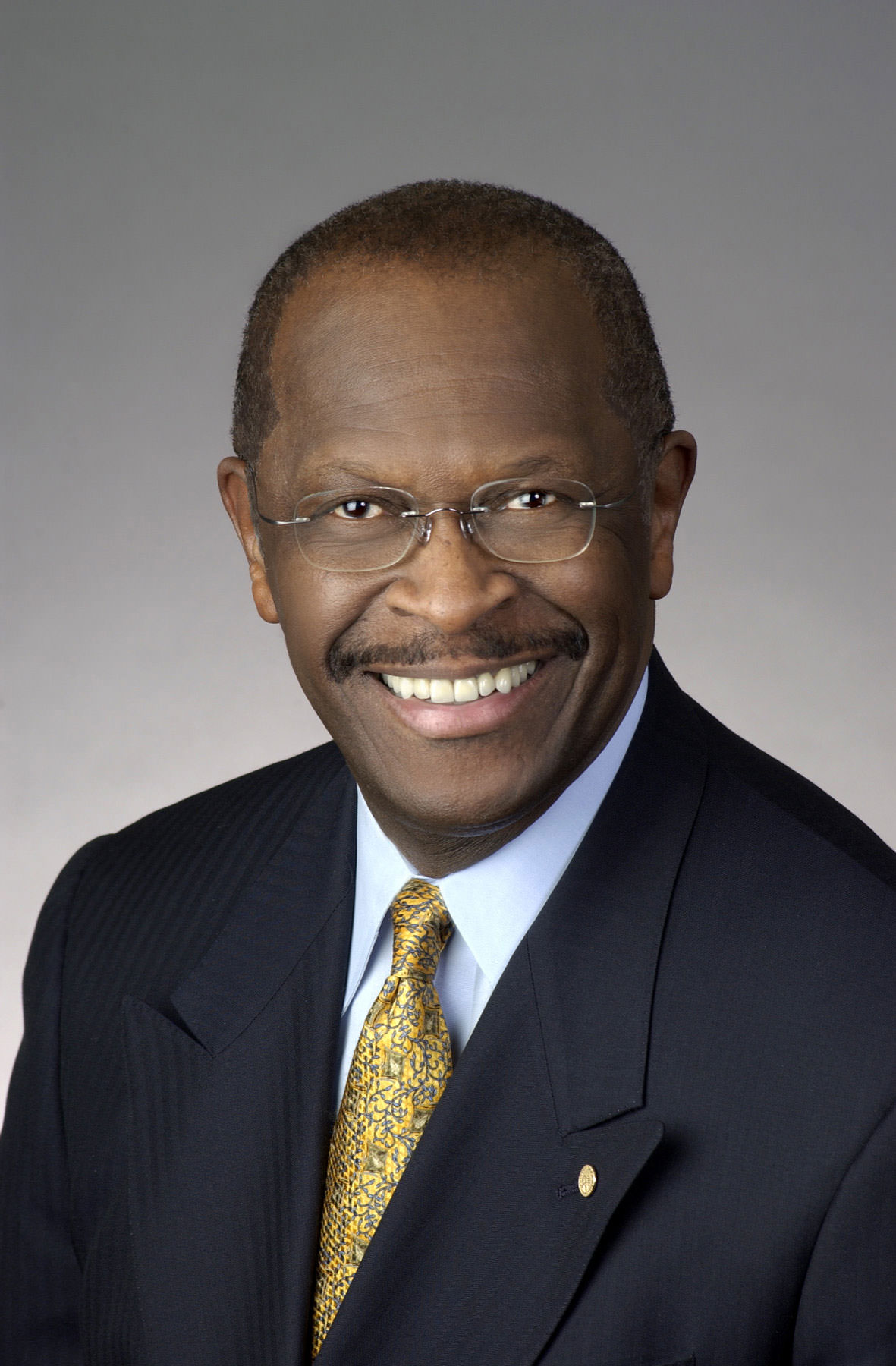 Herman Cain
Cadillac Escalade
Herman Cain
First Place
: Cadillac Escalade
Runner Up
: Infiniti QX
Herman Cain is a successful businessman, has a strong sense of humor, and probably likes to have fun. The Escalade is the perfect fit for Mr. Cain - it is big, flashy, and luxurious. And there is plenty of room to store pizzas in the back!